Help Us Keep the House of Allah Open!
$10,000.00

Funding Goal

$3,435.00

Funds Raised

0

Days to go

Target Goal

Campaign End Method
70 Campaigns | 0 Loved campaigns
This Islamic centre in the HEART of Canada's biggest city, NEEDS YOUR HELP!
⏰ URGENT: TIME IS RUNNING OUT FOR OUR ISLAMIC CENTRE! ⏰
The busiest Islamic centre in the HEART of Toronto needs YOUR help!
This pandemic has affected hundreds of MILLIONS of lives.
The Houses of Allah have been among the biggest casualties.
This is especially true for Toronto Islamic Centre.
Why?
⛔ We've lost our regular funding
⛔ We had to cut back on our regular activities
⛔ Since work moved from the office to the home, many of our regular attendees no longer show up
Without YOUR help, we won't be able to secure our facility.
Alhumdulillah, life is slowly going back to normal for many people.
But..if we are unable to reach our fundraising target, we WON'T be able to keep our doors open any longer! 😢
Imagine…
The once busiest Islamic and Da'wah centre in the HEART of Canada's BIGGEST city being SHUT down?
The light of Allah disappearing from Toronto's BIGGEST main street!
Businesses and charities are being bailed out by banks.
But…we have ALLAH!
We have Allah's SERVANTS! Who can donate GENEROUSLY to keep his most BELOVED place on earth OPEN!
Remember, charity done for the sake of Allah's Deen has rewards you CANNOT even imagine.
What's the Story?
Toronto Islamic Centre was established in February 2010.
We started with a mission to offer:
✔ A dedicated Masjid for Muslim professionals and students in downtown
✔ A dedicated Da'wah centre where Muslims can invite people to Islam
✔ A dedicated community centre for Muslims in the HEART of Toronto
We started from humble beginnings, with a small community centre, no more than 2000 sq feet!
Eventually, we grew VERY quickly. Thousands wanted to be a part of this community.
Not to mention that interest in Islam was at an all-time high from the general public!
So, we set up Da'wah booths! And programs for both Muslims and Non-Muslims alike.
And countless people were able to accept Islam through the TIC volunteers efforts, Alhumdulillah!
But.. we had many road bumps on the way.
In March of 2019, TIC's centre at the time was NOT renewed. We had to move to a new place.
Due to amazing community support, we united together and found a much bigger building, located on the biggest street in Toronto!
This had been the dream of the community for many years – to establish a permanent facility for Islam and Muslims in the heart of Canada's largest city.
With the Mercy of Allah, and the support from the community, the need has once again been fulfilled.
But as you saw above, the struggles have continued. We may not be able to stay around.
WHAT DO WE DO AND WHAT SERVICES DO WE OFFER?
The Toronto Islamic Centre caters to the Muslim community of downtown Toronto.
Our attendees are working professionals and students who work and study downtown.
One thing that stands out about TIC is our vision of being an Islamic community centre AND regular Da'wah centre! Not only are our doors open to Muslims from all walks of life, but non-Muslims are curious about Islam!
But our doors have always been open to everyone, from ALL walks of life!
At the moment, Toronto Islamic Centre offers:
1. 5 daily prayers + Jumu'ah services
2. Qur'an + Islamic studies for kids AND adults
3. Regular Da'wah booths for non-Muslims!
4. Personal + professional development workshops
5. Shahadah services for new Muslims with shahadah packages and gifts.
6. Marriage and registration
7. Orphan sponsorships
8. Islamic reference library services
9. Youth and family consultation
10. Non-profit books and DVD services
11. In Ramadan: Full iftar programs, Tarawih, Qiyam al-layl [last 10 nights]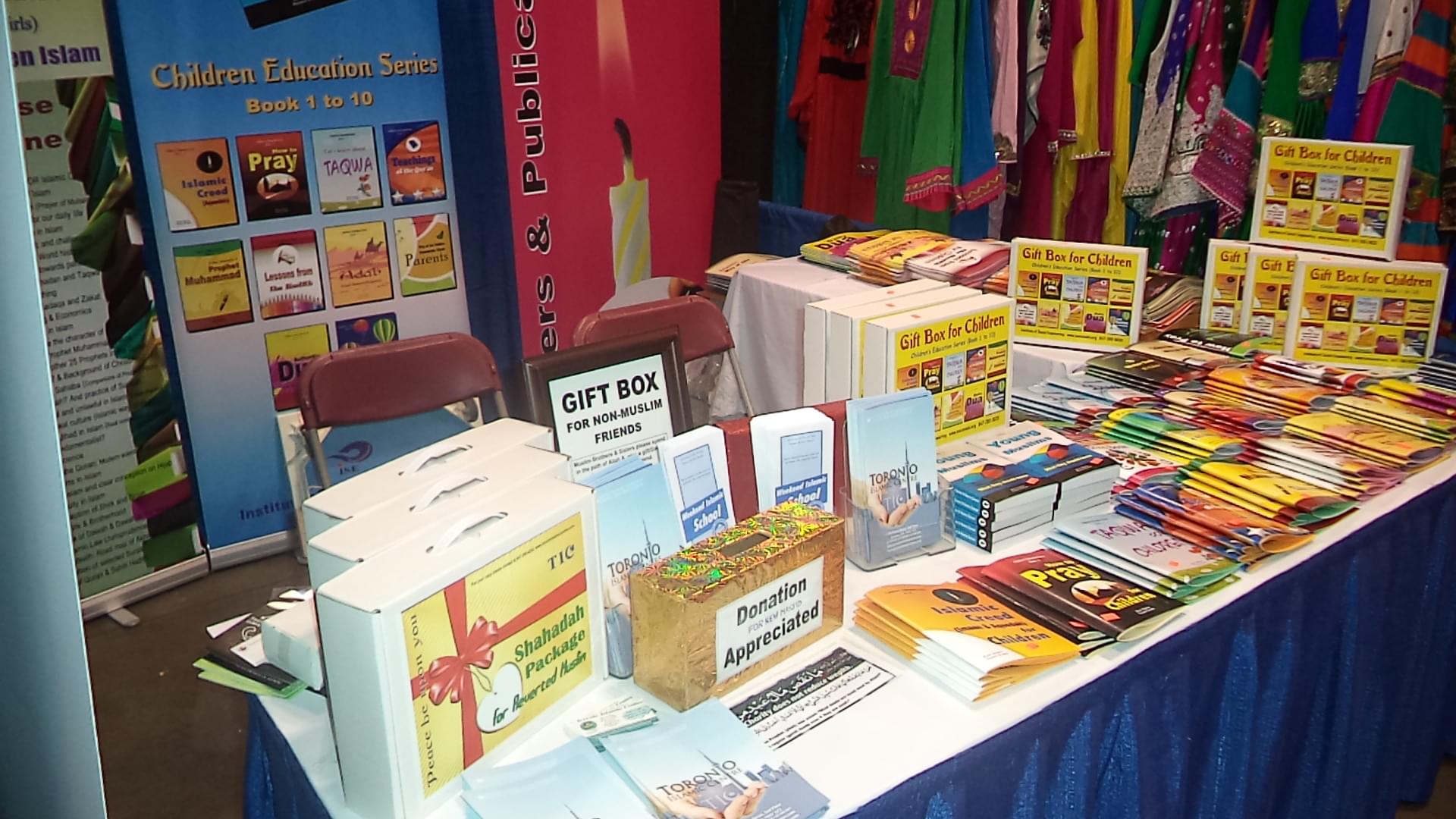 OUR FUTURE PLANS
With your donations, not ONLY will you help us keep our doors open, but you will allow us to EXPAND our services to the Muslim and Non-Muslim community going forward.
Our plans for the future include:
1. Education programs for new Muslims
2. New Muslim shelters
3. An Islamic school and college
4. Establishing a TV and radio channel for Da'wah
5. A Qur'an research centre
6. An Islamic human resource centre
7. A sports gym for the youth
8. Janazah Services
We URGENTLY need to raise funds to cover our costs of operating this Masjid. Once we secure this building, we can focus on expanding our range of services.
All we need are a few SPECIAL people chosen by Allah subhanahu wa ta'ala to donate what they can to help us keep this House of Allah and Da'wah centre open.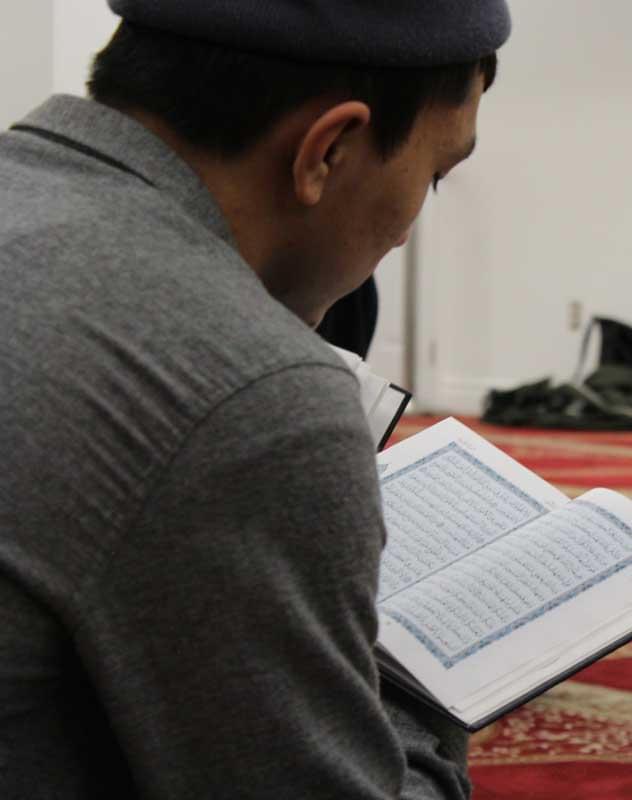 What's in it for me?
Donating to keep the House of Allah open is a form of Sadaqah Jaariyah!
That means that you will CONTINUE being rewarded by Allah even AFTER you die! Imagine racking up millions of good deeds because YOU donated generously to keep the doors of Allah's favorite place open!
✅ REWARD for every single PRAYER prayed in congregation at the Masjid
✅ REWARD for every fast broken in Ramadan
✅ REWARD for every single letter a child learns from the Qur'an
✅ REWARD for every person who accepts Islam and acts upon it
✅ A PALACE in Jannah, the ULTIMATE reward
And guess what?
You get these rewards even AFTER you leave this world! Because supporting the House of Allah is the ULTIMATE form of Sadaqah Jariyah!
Can you REALLY afford to MISS OUT?
We just need 1000 SPECIAL individuals to donate only $100 each!
WITHOUT YOUR HELP WE CANNOT MAINTAIN THE SERVICES OF THIS MASJID DURING THESE DIFFICULT TIMES
Due to the ongoing state of the world, we have had far fewer people coming to the Masjid over the past few months.
We have also lost 70% of our regular funding due to the pandemic, over the last year.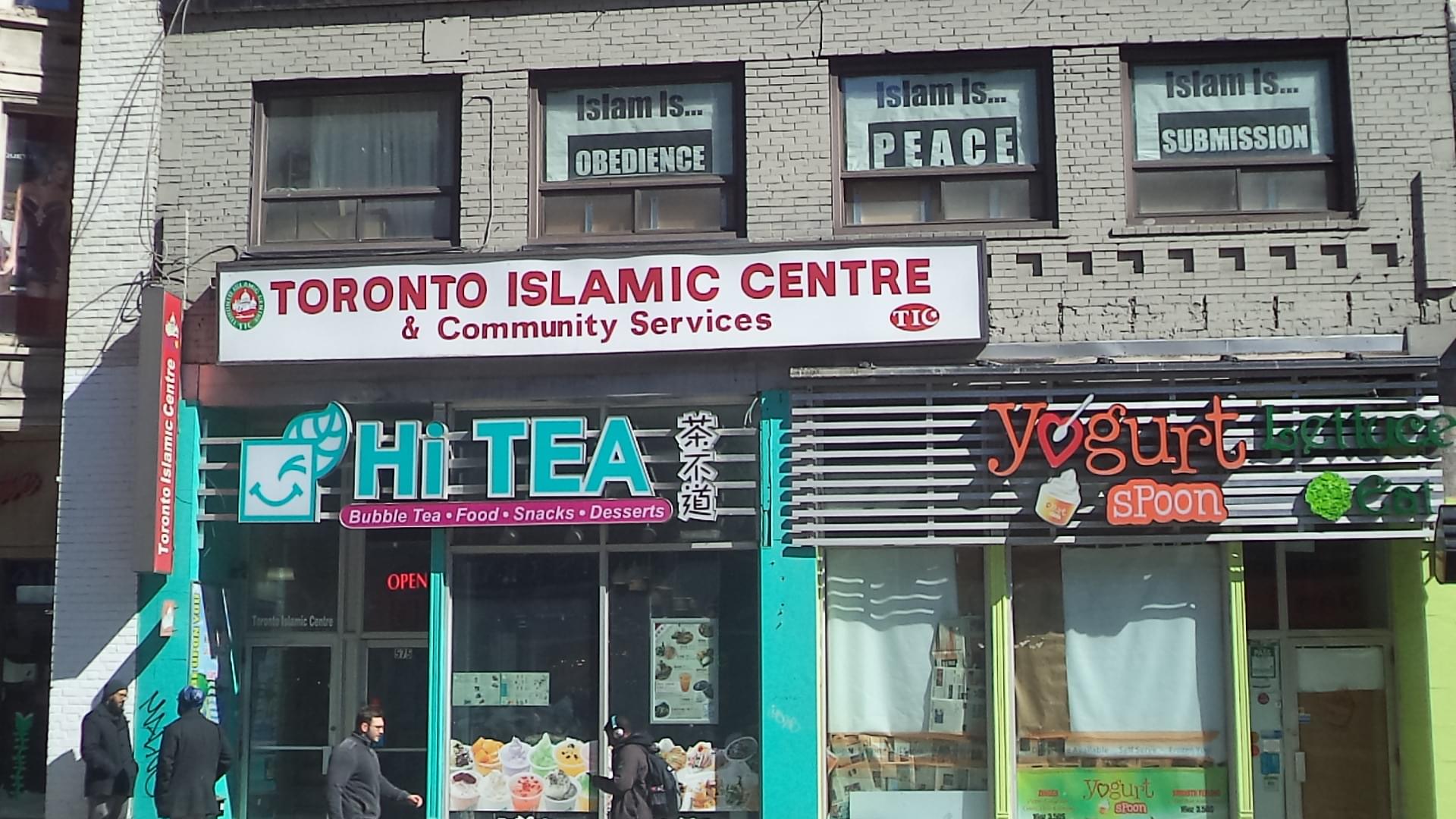 ACT NOW! HELP US SECURE THE FIRST FULLY-FLEDGED ISLAMIC DA'WAH CENTRE IN CANADA'S RENOWNED YONGE STREET.
We currently need 3 million dollars (CAD) to secure the down payment on our existing location and keep our doors open.
The Prophet Muhammad (saw) said in a famous hadith: "Whoever builds a Masjid For Allah, Allah will reward them with a Palace in Paradise" – (Al-Bukhari)
OUR FUTURE RELIES ON YOU. Without YOUR support, we WON'T be able to operate! We won't be able to keep our building.
Do you want to see the Light of Allah extinguished? Imagine if our prayers, Da'wah activities, Qur'an classes, and community programs in the HEART of Toronto had to come to an end.
And we could have done something about it!
Your donation will not ONLY secure our building. But we will be able to start thinking about how we can expand our services!
HELP KEEP OUR ISLAMIC CENTRE OPEN!