Not Just a Masjid. Not Just a Youth Center.
$10,000.00

Funding Goal

$2,500.00

Funds Raised

0

Days to go

Target Goal

Campaign End Method
70 Campaigns | 0 Loved campaigns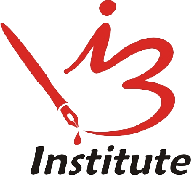 Help us make history for Canadian Muslims!
AN EDUCATIONAL INSTITUTE FOR MUSLIMS…SOUNDS BORING, DOESN'T IT?
Not really. That's because the Interactive Ilm Institute (i3) is about to do something unprecedented in ALL of Canada.
An Islamic educational institute.
Still boring…right? 😴
You've probably heard the fundraising appeals before.
'We want YOU to donate to the Masjid!'
'We want YOU to donate to the newest, awesome Islamic center!'
And you might say💬 to yourself, 'Alhumdulillah, a new Masjid is great, but I can just donate to my local Masjid instead!'
But this is greater than that. Bigger than that.
We are building a state-of-the-art 18,000 Square Ft 3-STORY institute in Ontario, Canada, which aims to serve 100s of 1000s of Muslims for GENERATIONS to come!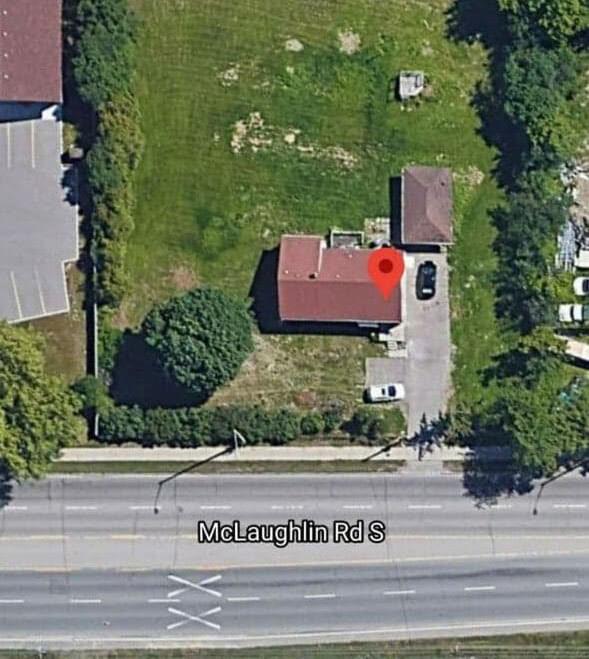 Location of land
No doubt about it: donating to a House of Allah is ALWAYS a wonderful thing.
But…
Think about it.
The Muslim community has invested in so many Masjids, in this part of the world. Have we ever thought about investing in people themselves? Not just to become Imams or scholars. But:
✅ Leaders
✅ Change makers
✅ Engaged citizens
​✅ Principled Muslims
Have we ever thought about the THOUSANDS of youth who see Islam as irrelevant in their lives?
Consider this scary statistic…
Did you know that roughly 25% percent of people raised in the West end up leaving Islam altogether? That's 1 out of every 4 of OUR Muslim children.
They don't see Islam as relevant to their lives… Many find more appeal in other lifestyles and ways of thinking.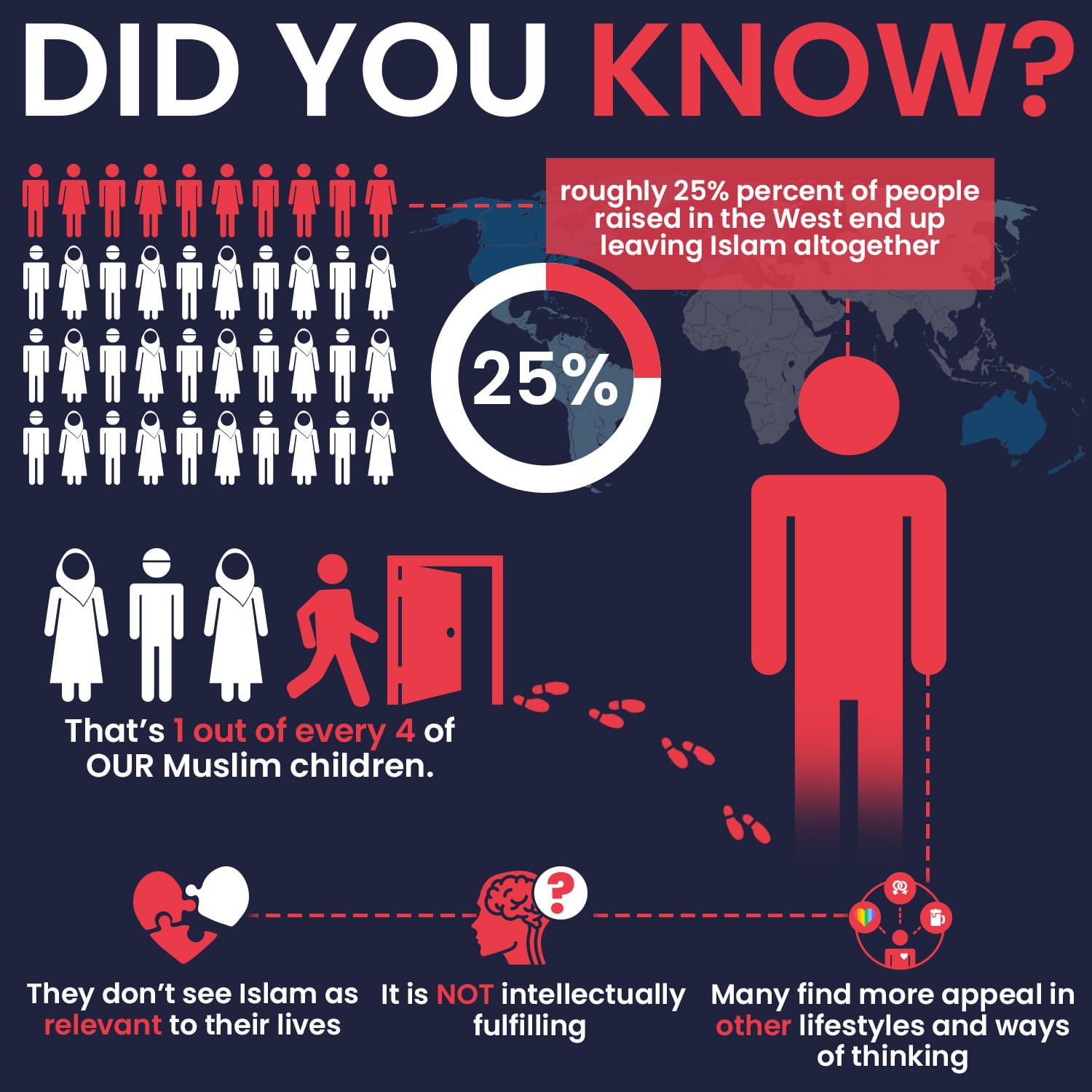 Imagine with us, for a second…
There are 2 futures.
❌ Future 1 – the worst-case scenario: most people are Muslim by name. They barely know the Kalimah. Some have quietly left Islam. Other Muslims are struggling with their Islam because they don't feel welcome or appreciated. The sisters feel alienated and ignored. Many of them either stop practicing or lose their Islam after several generations.
Not a bright outlook is it? Some could say that it's our reality today!
✅ Future 2 – OUR vision for a better future:
Instead, let's imagine this: a future of blessed youth who appreciate Islam in its ENTIRETY. Not as a pick-and-choose buffet. But the WHOLE package.
Imagine a generation of Canadian youth who not only KNOW the rituals, morals and key practices of Islam, but they are also equipped to understand the spirit, the depth and the wisdoms of Islam.
They know its beliefs, its laws and its holistic code of life and how it applies in today's complicated world!
Islam won't just be another 'religion' to them. But an entire way of being. A way of life. A phrase we hear all the time from the pulpits but are RARELY taught!
They not only know their Islam but they are familiar with its indsiputable proofs and evidences. They know WHY they believe what they do. They know WHY Islam is true!
They know HOW it applies in ALL aspects of their lives. The public. The private.
But that isn't everything. That's only a PART of our vision.
Imagine that these Muslims, who possess strong knowledge, ALSO happen to be well-studied in all areas of academia. At intermediate and advanced levels. Through accredited learning from an Islamic institute in North America.
In politics. In economics. In the STEM fields. The corporate world. The trades. The home! And so on!
i3 is the first organization in Canada of its kind that is DEDICATED and FOCUSED on building and investing in Muslim LEADERS, guided by the Qur'an and Sunnah, adjusted to the various challenges today.
We aspire to create du'at, huffadh, scholars alongside licensed professionals in the secular world.
WHO ARE WE AT i3 INSTITUTE?
At the i3 Institute, we bring top-level authentic Islamic education through our Islamic Studies and Leadership program that is offered in local chapters across Southern Ontario and in virtual classrooms for our global student audience.
Up until now, i3 has been delivering programs, seminars, and sessions covering many diverse contemporary topics at hundreds of different Masjids and Islamic centers. We have never had a designated and dedicated space for our activities until now.
FREE ISLAMIC EDUCATION
At the i3 Institute, we offer an Advanced Islamic studies program.
This is designed to teach our students scholarly texts written across the history of this Ummah. Material is taught through 8 hours of weekly classes.
There is constant interaction and engagement with Sheikh Usta, the Founder of the i3 Institute.
Alhumdulillah, we had a high enrollment. But it was extremely difficult for the existing space to accommodate all of our students.
1. Leadership Building – i3 has already established itself as a key grassroots organization that has offered leadership programs, conferences, workshops, social retreats, youth activities, and seminars.
2. Instilling socially relevant and beneficial Islamic knowledge – i3 provides learning and empowerment for the Muslim Youth for them to be confident, productive, and aware individuals who can address racism and Islamophobia in society.
3. A holistic Approach – i3 will maintain a center wherein individuals' spiritual, social, cultural, and religious identity is built.
4. Programs for all audiences – we host and offer many specific Da'wah and social programs aimed at Muslim men, women, youth, the elderly, and so forth.
THE NEW CENTER
Alhumdulillah, we have gotten this far without a center. But we REQUIRE your generosity and help so we can secure the building for the i3 institute.
We require this building to help us secure a multi-purpose center of operations from which we can continue to build and grow.
This state of the art institute will include:
1. Ontario-Accredited Educational Programs
2. Gym and Sports Association for brothers and sisters
3. Soft Skills Training (media, public speaking & more)
4. Kids Programs: martial arts, Arabic basics, and Daycare
5. Exclusive Programs for Sisters
HOW WE STARTED
i3 was built in April 2014 with the mission of creating a community of young, aspiring, and visionary leaders who are principled, skilled, empowered, and familiar with contemporary issues.
Alhumdulillah, for 7 whole years, i3 has hosted hundreds of programs and taught hundreds of Muslims their Deen FOR FREE!
We have always wanted to make it so everyone is able to learn Islam WITHOUT
1. Any money charged (FREE OF COST)
2. At a high-quality level, with no compromises
HOW CAN YOU HELP?
We URGENTLY need your funds to begin the construction of this Masjid.
The Prophet ﷺ said, "Charity does not decrease wealth, no one forgives another but that Allah increases his honor, and no one humbles himself for the sake of Allah but that Allah raises his status."
Ṣaḥīḥ Muslim 2588
Your donation will not go to waste. By donating, you will:
​✅ increase in your wealth, by the blessing of Allah
​✅ receive an everlasting reward, even after you leave this world
✅ help build a momentous legacy for the Muslims of Canada
​✅ receive a share for every good deed done at I3s new institute
We need to raise $1,000,000 which will enable us to begin construction as soon as possible.
We believe that this is easily doable insha'Allah. If 1000 people were to donate $1000 dollars or 2000 people donated $500, this task could be accomplished with ease, insha'Allah.
As we said in the beginning, there are hundreds of Masajid being built.
Alhumdulillah! But i3 has a greater goal. We want to build a hub in the SPIRIT of the Prophets' (SAWS) Masjid!
He invested in PEOPLE. He was the means by which the beloved companions were BUILT over many years.
Those same people who were once bedouins of Arabia were taught and mentored. And they became the BEST of people. It was through their efforts that Islam flourished and spread across the world in only a FEW decades!
Help i3 build its center. So we can have the space to build the next generation.
Your donation will help us begin the construction of i3. By securing the establishment of i3, we can SECURE the imaan of our own youth and children for years to come.
New masjids will come and go. But none of them are doing what we are doing.
The future of our sons and daughters is non-negotiable. Donate now and help us build a legacy.
In The Words of Our Students
Listen to some of our students out of over 600 just last year…
STILL NOT SURE?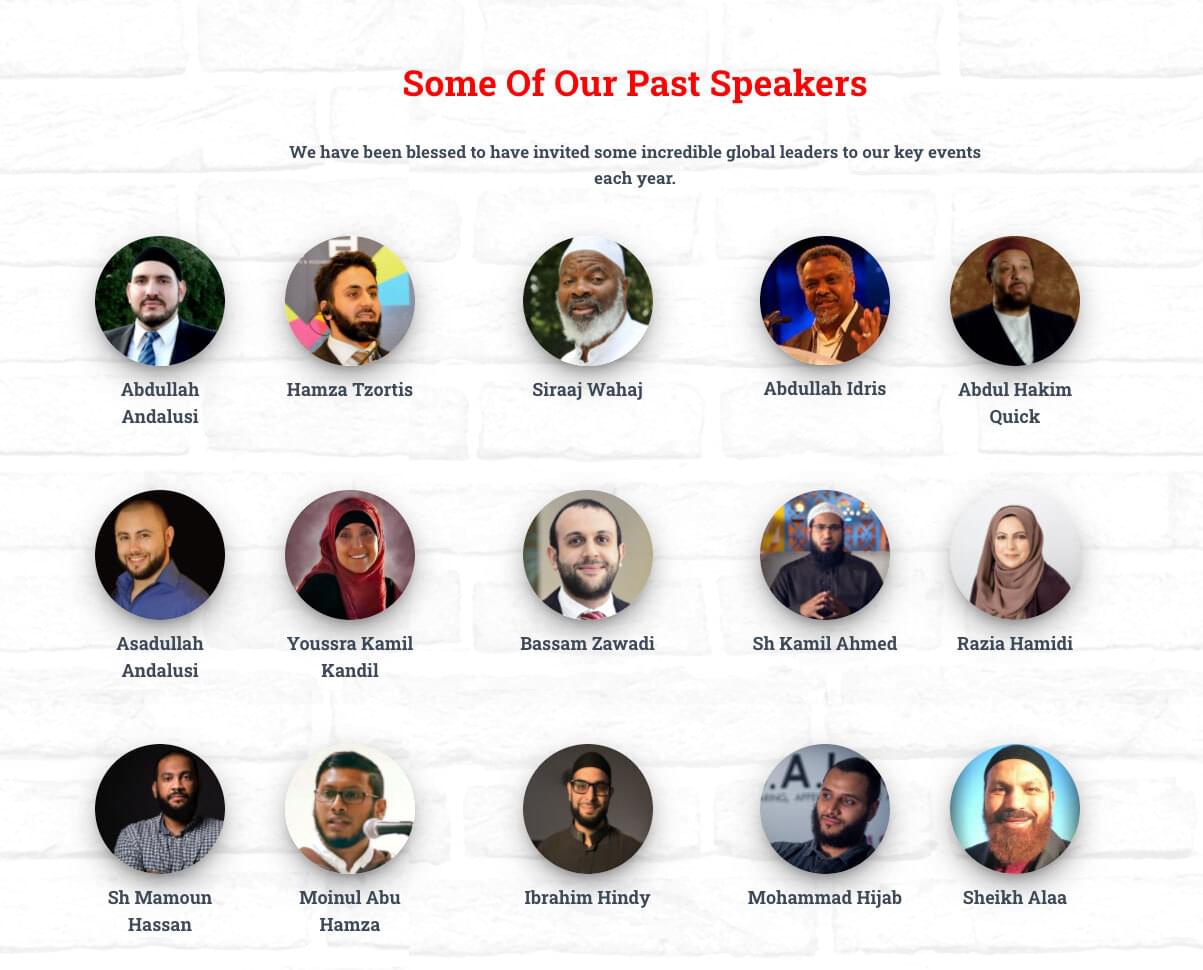 Rewards
$

50.00
$50 CAD
Bronze Supporter
You're Amazing. 🙏 May Allah bless you and your wealth for buying a brick to establish the House of Allah.
0 Supporters
$

100.00
$100 CAD
Silver Supporter
You're Amazing. 🙏 May Allah bless you and your wealth for buying a brick to establish the House of Allah.
0 Supporters
$

250.00
$250 CAD
Gold Supporter
You're Amazing. 🙏 May Allah bless you and your wealth for buying a brick to establish the House of Allah.
0 Supporters
$

500.00
$500 CAD
Platinum Supporter
You're Amazing. 🙏 May Allah bless you and your wealth for buying a brick to establish the House of Allah.
0 Supporters
$

1,000.00
$1,000 CAD
Diamond Supporter
You're Amazing. 🙏 May Allah bless you and your wealth for buying a brick to establish the House of Allah.
0 Supporters
$

2,500.00
$2,500 CAD
Ruby Supporter
You're Amazing. 🙏 May Allah bless you and your wealth for buying a brick to establish the House of Allah.
Donate $
1 Supporters